Beers
Main Staples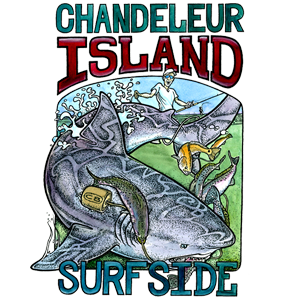 Surfside Wheat Ale
4.8% ABV 15 IBU
Generous amounts of both White and Red Wheat lend a softness to the mouthfeel of this warm weather brew. Spicy German hops round off the sweetness gained from the additional of fresh pineapple juice added at packaging. Enjoy with some sunshine. The surfside is the part of Mississippi's barrier islands that faces the Gulf of Mexico.
Curlew's Toasted Coconut Porter
5.8% ABV 30 IBU
This brown porter base is loaded with tons of roasted malts giving it a plethora of flavors from coffee to chocolate to toffee. Coconut is added to the boil and to the aging tanks putting a tropical twist on this traditional style.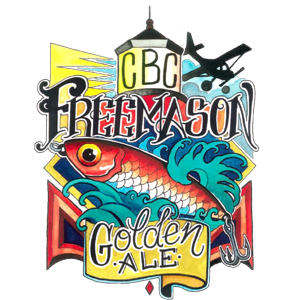 Freemason Golden Ale
5.3% ABV 13 IBU
An easy drinking session ale brewed with American 2 Row, Munich, White Wheat, and Corn. This light bodied beer has a soft mouthfeel and slight sweetness from the corn. A late dose of American hops and low fermentation temps give the finish on this everyday brew some bright citrus tones.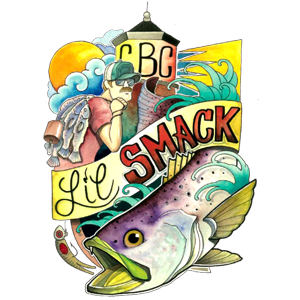 Lil' Smack IPA
6.5% ABV 69 IBU
This hop forward IPA has just enough malt to offer the brew some balance while still keeping hops the primary focus. A hefty portion of crystal malt lends a slight sweetness to the taste. Almost entirely late hopped, we want to accentuate the delicate fruity, piney, and tropical aromas and flavors of the American and
Our Taproom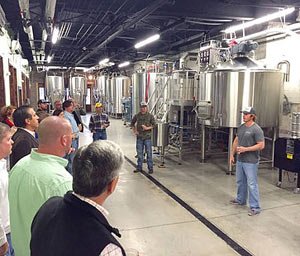 Chandeleur Brewery is an 8,000 sf historic building, located just blocks from the beach in downtown Gulfport, Mississippi. Our vision is to enhance the downtown resurgence by providing the perfect place for folks to cut up, listen to some good tunes, and (of course) learn about the art of hand-crafting beers.